In the mid 1990's Chris started drag racing a Sportster and was unsatisfied with the selection of available cams. In order to find the potential of his race bike the first Rocket Cam was created in 1996 and proceeded to obtain several titles and championships in AHDRA® drag racing.

In Chris Rivas' career he has not only raced at the highest level in NHRA® Pro-Stock motorcycle drag racing and land speed racing but has been very successful at both, setting and holding multiple records along the way. In 2012, Chris built the world's first and only 200 MPH Bagger with a top speed of 204 MPH. More recently, Chris built the world's fastest Dyna with a top speed of 244 MPH in 2016. His Rocket Cams technology has gone into every one of these bikes making them perform at the highest level that no other racer or manufacturer has been able to top. This is the same technology that goes into the street cams offered through Rocket Cams for the performance minded Harley-Davidson owner or performance shop in your area. In 2008, Chris and his wife Linda opened their own American V-Twin performance shop in Fresno, CA (Chris Rivas V-Twin). Chris and the talented crew at Chris Rivas V-Twin now builds record setting race engines and bikes for other race teams as well as offering general services for the every day street rider. Visit
www.ChrisRivasVTwin.com to learn more about his shop where the motto is, "come here first or you'll be coming in last".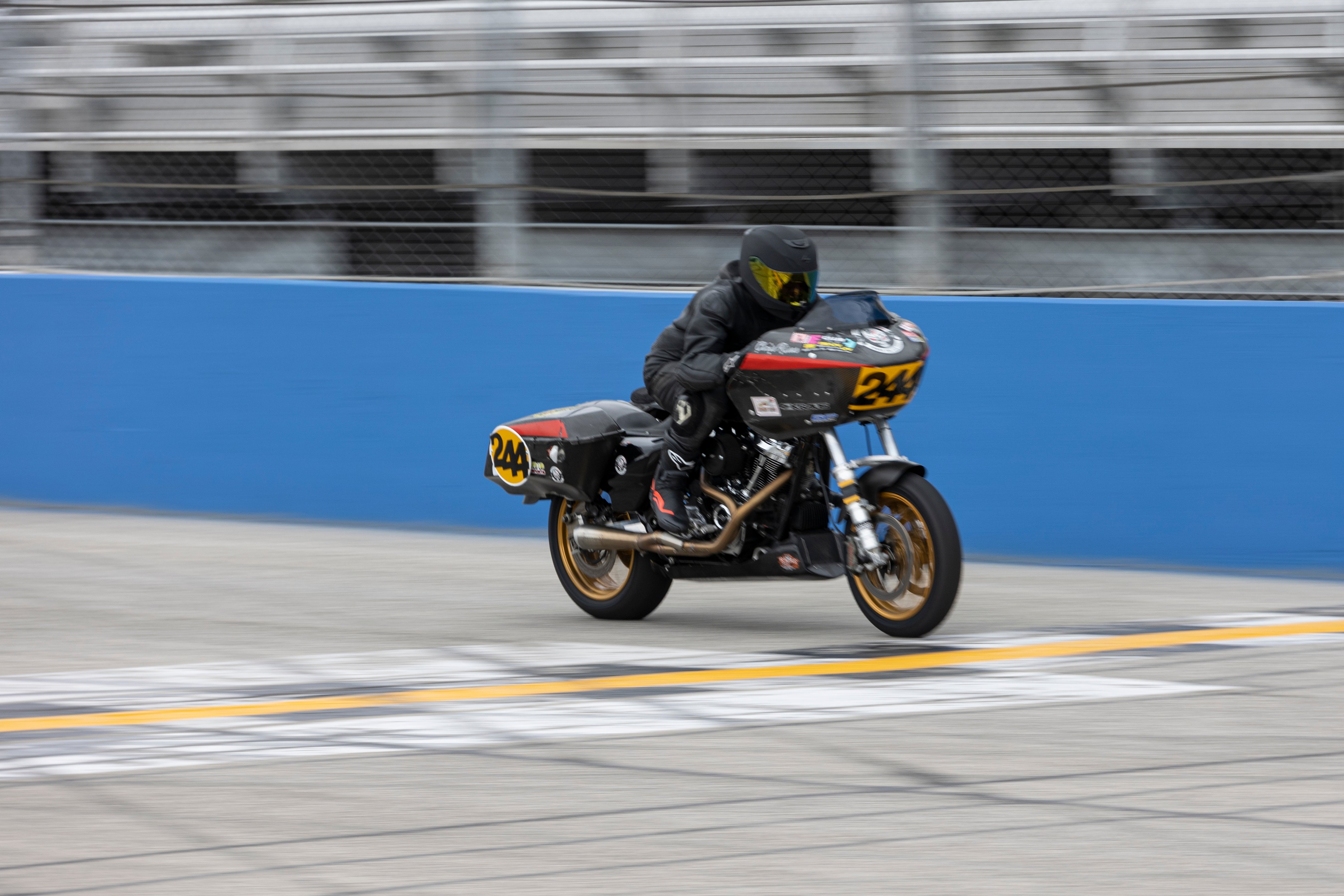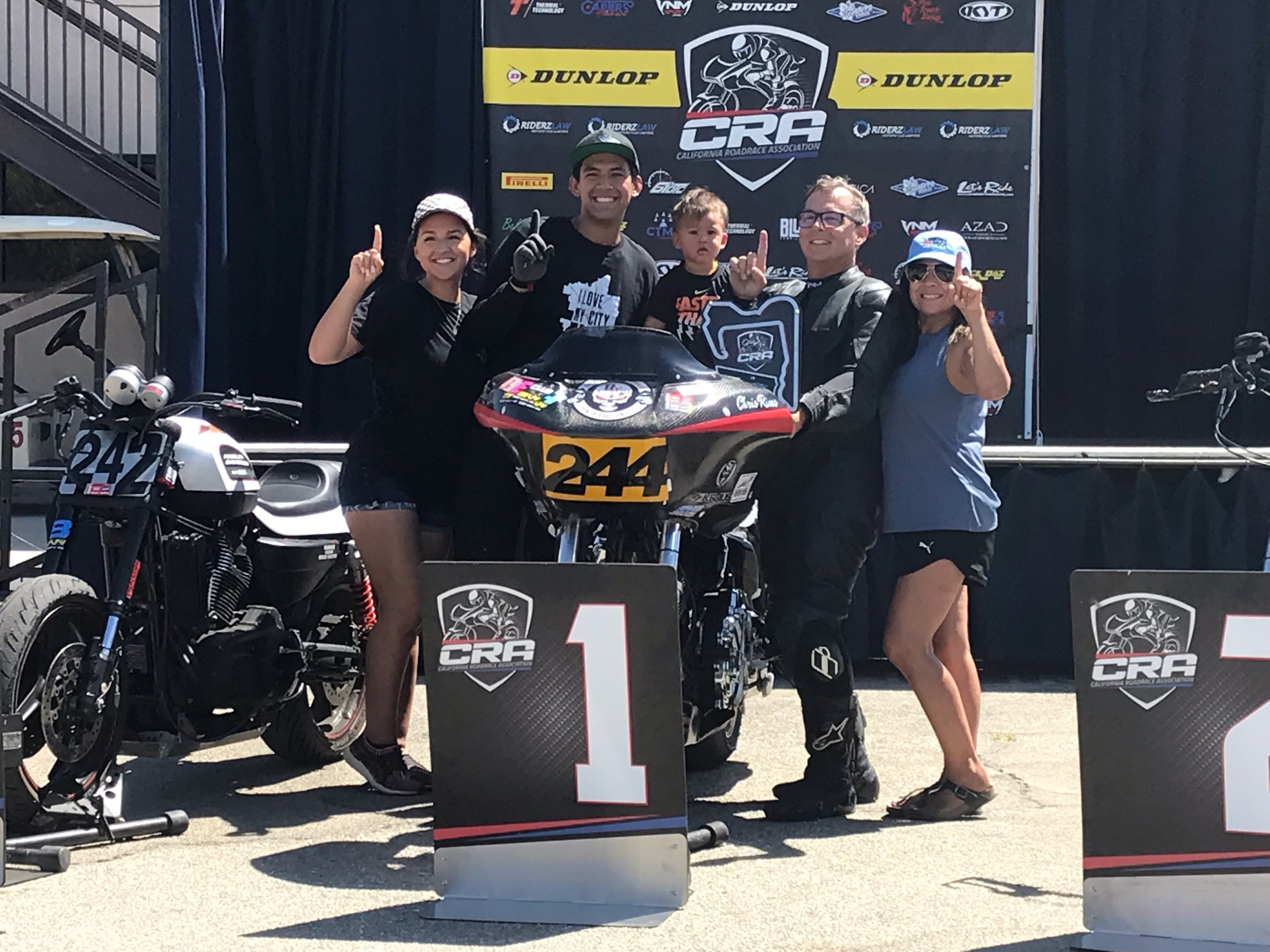 Accomplishments
4x NHRA Pro-Stock Motorcycle Champion

First & Only Bagger to break 200mph

World's fastest Dyna at 244mph

Built multiple world record setting sit-on pushrod engine motorcycles
Multiple SCTA & AMA land speed records
NHRA Crew Chief and engine builder

Bagger Road Racing Winner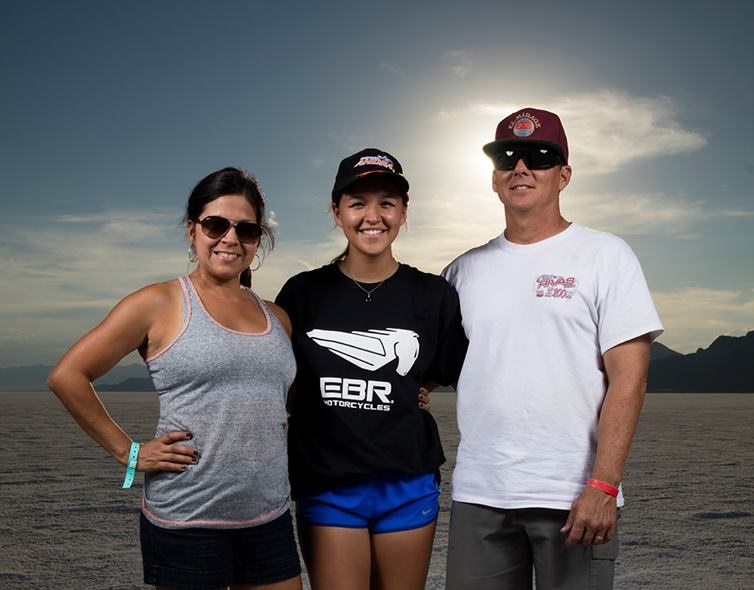 Linda, Cayla and Chris Rivas at the Bonneville Salt Flats in 2016 where both Chris and Cayla achieved their personal best top speeds.