Rocket Big Bore Cylinder Kits
Made in the USA with the highest quality control!
"There is no replacement for displacement" is the mindset we have lived on for over 25 years in the V-Twin industry. Rocket Cams is proud to introduce their high quality and durable cylinder and piston big bore kits, with all components made right here, in the USA! The cylinders are casted from premium materials and perfectly fitted and matched to their paired up Weisco piston sets. Rocket Cams cylinders come powder coated textured black with machined fins, for a perfect blend to an OE Harley motor. All kits come with Cometic head and base gaskets and are ready for installation. This ultimate combination of industry leading manufacturers and experienced racers will bring bolt on horsepower to a new level.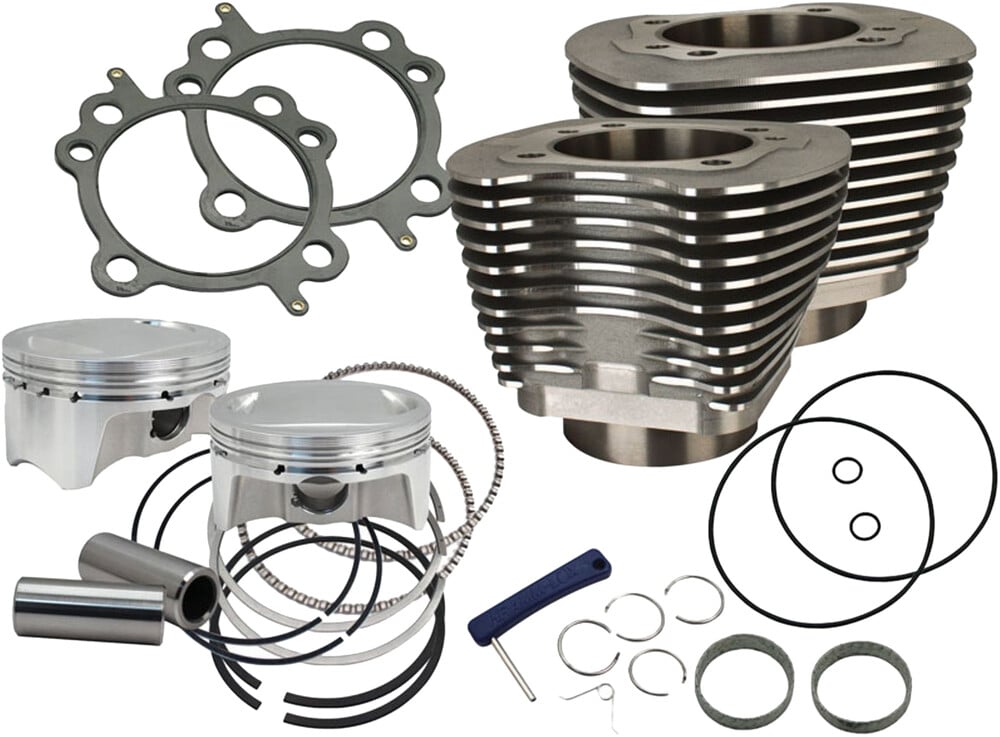 Bolt-on big bore kit for '07-'17 96ci or 103ci motors to make it 110ci.
4.375" Stroke x 4" Bore making 10.5:1 compression
Weisco Forged Pistons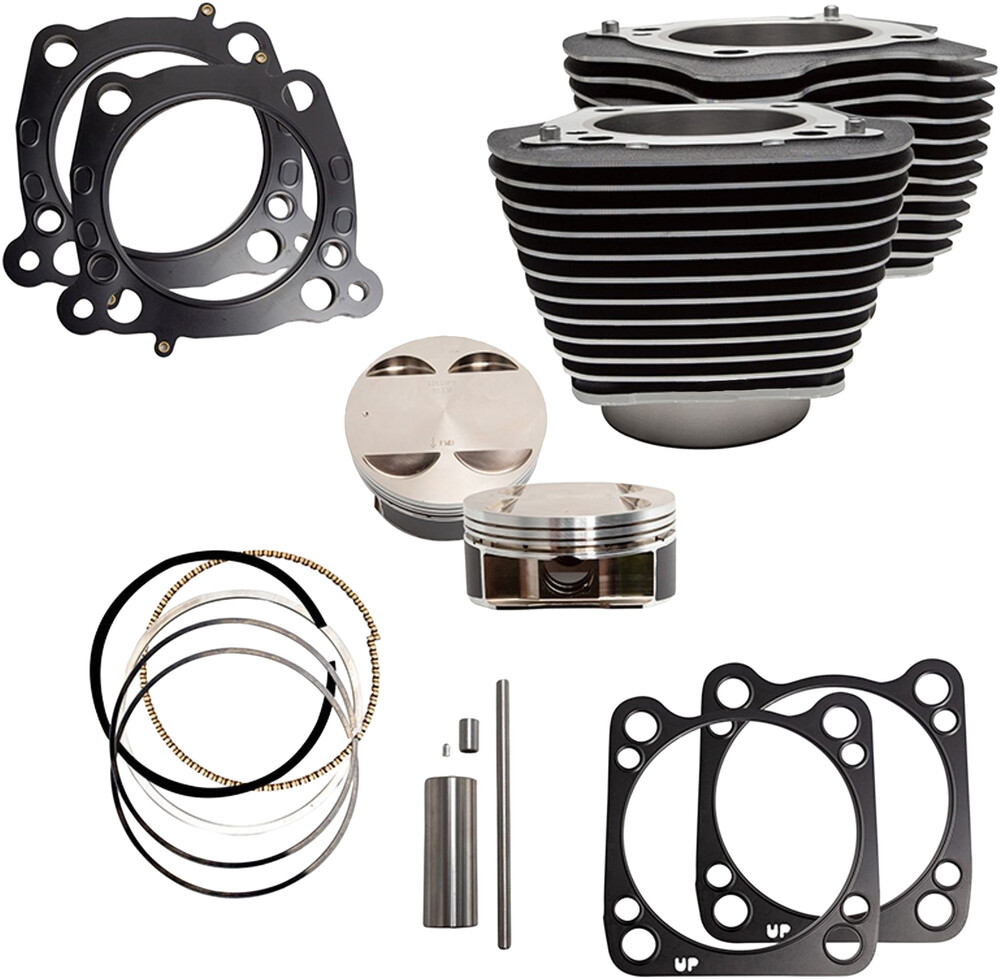 Bolt-on big bore kit for '17-later Milwaukee Eight 107ci motors to make it 124ci.
4.375" stroke x 4.250" bore with 11:1 compression
Wiesco forged pistons with coated skirts
.030" Head gasket set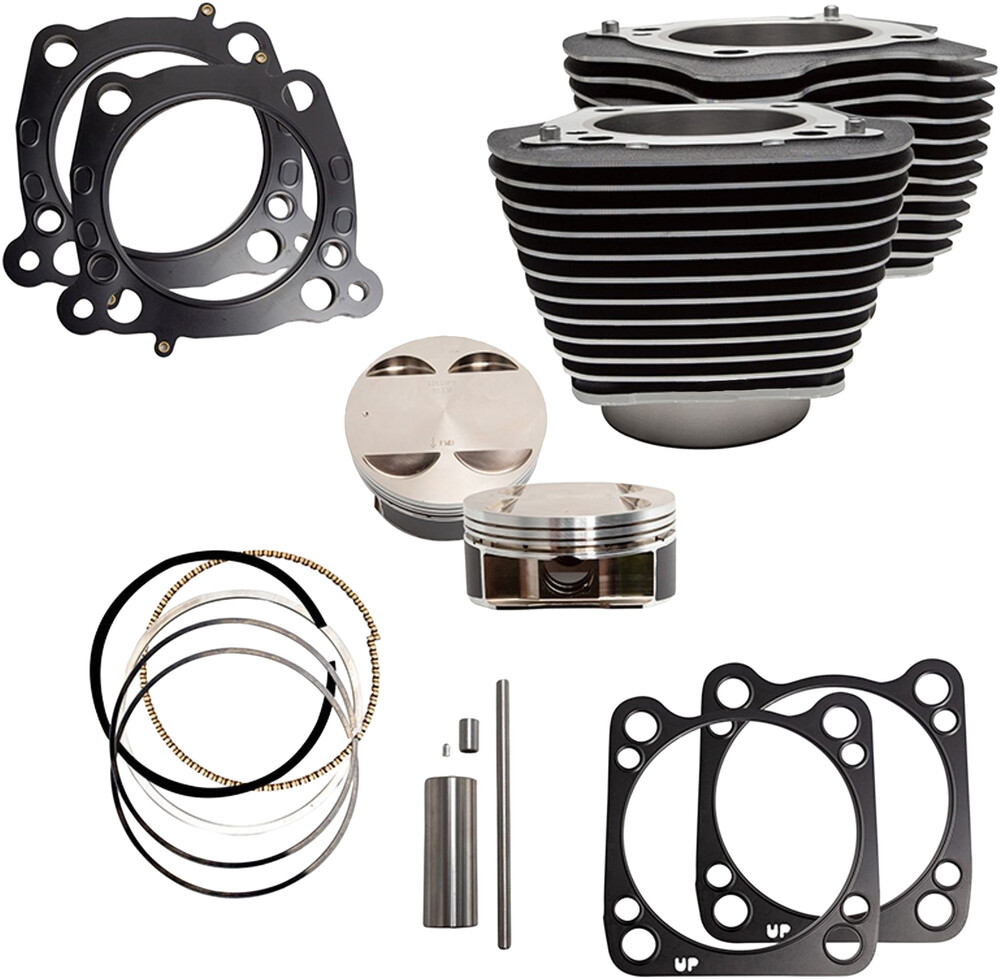 Bolt-on big bore kit for '17-later Milwaukee Eight 114ci & 117ci motors to make it 128ci.
4.5" stroke x 4.250" bore with 11:1 compression
Wiesco forged pistons with coated skirts
.040" Head gasket set